Palliative care is specialized medical care that provides relief from the symptoms and stress of a chronic or serious illness. The goals are to improve quality of life for both Patients and Families.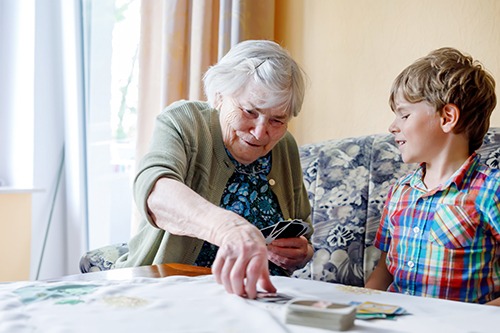 Covenant Care Palliative Care is provided by a team of specialists, including doctors, nurses and social workers who work together with a patient's other doctors to provide an extra layer of support. It is appropriate at any age and any stage in a serious illness, and it can be provided along with curative treatment.
Providers
Consulting Palliative Care.
Consulting Palliative Care is easy. Just ask for it. You may already have referred to the palliative care team, but if not, just place an order for a referral.
We welcome questions from providers, and we work together with you and your patient's health care team.
For more information, call the Palliative Care Team at 1.855.277.3365
Families
Begin palliative care early.
Palliative care can occur at the same time as all other treatments for your illness. There's absolutely no reason to wait. Pain and other symptoms affect your quality of life and stress can have a big impact on your family. The palliative care team can help.
Ask Yourself these questions:
Have I been bothered by side effects of treatment?
Have I been forced to spend time in bed?
Is family communication about my illness limited?
Am I having difficulty coping with my illness?
Am I worried my condition will get worse?
Am I having a hard time accepting my illness?
Is my quality of life less than what I want it to be?
If you answered yes to two or more of these questions, palliative care might be the right service for you.
Most insurance plans, including Medicare and Medicaid, cover palliative care. It is handled like other medical services, such as oncology or cardiology. Getting palliative care is easy. Just ask for it. We welcome questions from patients and family members For more information, Contact us: 1-855-227-3365
Licensed in Florida in 1983 and serving Alabama since 2000
Care Wherever You Call Home
Our goal is to honor a patient's choice to receive care in their own home or a homelike setting whenever possible; but when managing a life-limiting illness at home is not possible, Covenant Care has established relationships with hospitals, nursing facilities, and assisted living communities throughout Northwest Florida and South Alabama.