For Our Volunteer Team Members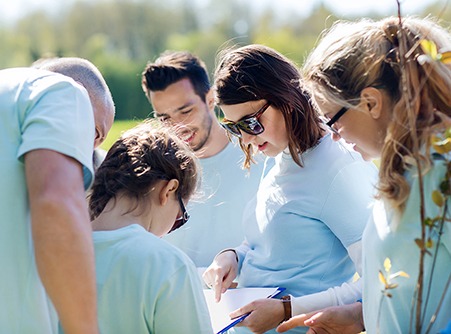 For Our Volunteer Team Members
Thank You!
Volunteers are the heart of Covenant Care. The value of the time you give to our organization's events, and the care you give to our patients and families, can hardly be measured. Thank you for all you do to support Covenant Care's mission. We couldn't do it without you!
Volunteer Online Training
Covenant Care is pleased to be able to offer online training for prospective and current volunteers. Training includes Orientation and Patient/Family Support courses. For current volunteers who have completed the Patient/Family Support courses, Covenant also offers training in specialized support. Our specialized support courses include: 11th Hour Support, Patient Care Support, Bereavement Support, Spiritual Support, and Reflections: A Life Review. If you are interested in completing a portion of your Covenant Hospice volunteer training by taking an online course, please first reach out to the Volunteer and Community Relations Manager in your local office.
Report Your Visits With Patients and Families:
Report other Volunteer Activities:
Volunteer Opportunities
You can support Covenant Care patients and their family members by making visits or telephone calls, providing spiritual support, giving practical help or a short break for the caregiver.